Attilaseboshop welcomes you
attilaseboshop offers conductive rubber products, keypad repair kit and rare, obsolete parts for home audio appliances, electronic music instruments, industrial appliances and cameras. We have some rare audio mechanical parts for tape deck or reel to reel tape recorders.
We offer conductive rubber pads in various diameter and parameters in KIT. Our popular conductive rubber products are designed for MIDI keyboards and controllers. We also offer conductive rubber pads for remote controllers and flexible keypads.
We manufacture conductive pads in KIT for game controller fix also.
Our new product is a paper thin conductive rubber pad for various purposes. You can fix the damaged conductive surface of flexible keypads with paper thin replacement conductive pads. It is not necessary to cut off the original pad. This new product is available soon.
Custom KIT may be available also, upon request, if you need different or unique pads. For availability and more details contact us please.

You can watch also demonstration video, how to fix - repair keyboard using our keypad fix KIT , with ASEBOKIT2 - ASK02 , ASEBOKIT5 - ASK05, ASEBOKIT3M - ASK03M KITs

Attilaseboshop conductive pads and keypad repair KIT can be used for most of general flexible silicone keypads in IR remote controllers, various game controllers.
Repair KIT for MIDI keyboard and synthesizers
With our repair KIT specially designed for MIDI controllers, damaged synthesizer flexible rubber strip also can be repaired. The ASK03M, ASEBOKIT3M400, ASEBOKIT6M3-200 KIT versions are good for most of conventional or vintage synthesizer / organ / controller keyboards.
Audio cables: we are manufacturing different audio cables also, for unique purposes. Currently we offer headphone conversion cable with dice DIN plug for vintage appliances.
Shop located in E.U. All package shipped with International Tracking
Secure shopping, fast checkout and secure payment is available.






























































































































































































































































































































Visit Shop here
Keypad Repair KIT for IR remote controller or general purpose


Buy it Now
Buy it Now
Keypad Fix KIT for game controller or general purpose


BUY IT NOW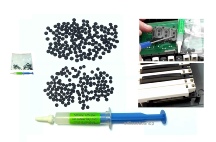 Conductive rubber pads designed for synthesizer or MIDI keyboards


BUY IT NOW
air pressure switch
45 mbar, general purposes


BUY IT NOW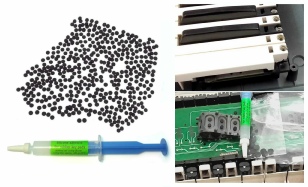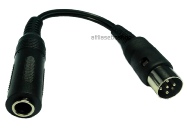 domino - dice - 6,3 mm jack headphone
audio cable


Follow seboelektronik - attilaseboshop
or attilasebo for news and information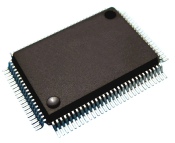 In this summer time due to holiday period, the owner may not be available. If any of related shops are closed it indicates, owner may not be available, therefore any kind of inquiries, question may not be answered within short time, average 2-3 weeks delay or more is not impossible. We will inform you here, if the normal operation restored.
This site is owned by Sebo Elektronik, Attila Sebo - info@seboelectronic.com This page is home page of mirror shop.
Main page: www.attilasebo.net Main Shop: www.attilasebo.net/attilaseboshop/ art shop www.attilasebo.com/art/
Registered trade name is Sebo Elektronik, under Reg. Trade no . 38027880 - with registered address H-2100 , Godollo, Semmelweis u. 2 – Hungary European Union. Tax. No, 66715502-1-33
Data protection authority reg. No. 00003-0012 - Web trading registration number 38027880 - The web service is provided through / by Attila Sebo as individual.
H-2100 Godollo, Semmelweis u. 2 - Details may be available upon request if required by local regulations. - info@attilasebo.co.uk